Insurance Quiz
Insurance policies are offered by financial companies, banks, and other entities. There are different products to choose from, including vehicle, interest rate, property, landlord's, mortgage, deposit, business owner's insurance, and many others.
Personal Policies
Individual customers are offered different types of policies such as hazard, life, health, flood, earthquake, and others. Earthquake and flood policies, for instance, cover damages due to large disasters. There are also policies that are offered to both companies and individuals. One example is the kidnap and ransom insurance that is intended for employees working in high-risk areas. Such regions are some parts of Russia, Latin America, and Haiti, Mexico, and other countries. Some companies also offer strange policies such as otherworldly and cold feet, chest hair, breasts, and other policies. Lloyds, for example, had sold policies that cover dance legs, voice, comedy routines, fingers, and even taste buds. On the serious side, there is a large selection of property and health policies such as long-term disability, life, and auto insurance.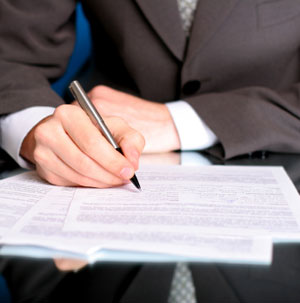 The basic types of policies include credit, liability, property, life, and casualty. There are other solutions that are offered to professionals, farmers, expatriates, civilian workers, frequent travelers, and students. Travel insurance, for example, is ideal for persons who travel often for business and leisure. It offers coverage for travel delays, loss of baggage, medical expenses, and more. Divorce insurance is a policy that pays a sum of money to individuals whose marriage ends in divorce.
One option for persons with a regular policy is to buy personal umbrella insurance. This is a way to ensure that they have additional coverage. Companies cover various claims such as auto and property claims.
Policies for Business Owners
There are various solutions for businesses and their employees. Whether home-based or a large corporation, businesses benefit from policies such as directors and officers liability, business interruption insurance, and others. Property policies are beneficial and cover business property such as tools, inventory, office equipment, machinery, and others. This product protects companies against smoke damages, burglary, acts of vandalism, and more. A general liability policy is also beneficial in that it covers services and products, employees, and the company itself in case a third party has sustained damages as a result of business practices, workers' actions, and products. Commercial auto insurance is also important for businesses and offers protection for cars, trucks, and other vehicles. Businesses can insure their vehicles, whether vans, SUVs, or automobiles against collisions and damages. Worker's compensation is a policy that protects workers and employees. It offers medical benefits and wage replacement to individuals who have been injured on their workplace. Worker's compensation is beneficial for businesses because it protects them from legal action. Other types of policies that are designed for businesses include data breech, professional liability, business overhead expense disability insurance, and others. The latter, for example, covers expenses such as maintenance of equipment, stationary, utilities and rent, monthly payments on business loans, and others. Office equipment, lease, and rent are also covered.
Policies for Financial Institutions
In addition to insurance policies offered to individuals and business owners, there are products for financial institutions. One example is mortgage insurance that offers protection to investors and creditors in case of default. There are two types to choose from - private and public. Mortgage insurance is usually required when the borrower makes a down payment of less than 20 percent. Rates vary substantially from bank to bank and can be as low as 0.5 percent and as high as 6 percent. The rate depends on the borrower's credit score, loan amount, and other factors.