Loan Quiz
There are different types of financing, including business and personal loans and secured and unsecured lines of credit and other lending solutions.
Personal Loans and Lines of Credit
Basically, there are two types of products for individual customers – secured and unsecured. The latter are offered to existing customers and creditworthy borrowers because banks take more risk. Those with no credit exposure or compromised credit are more likely to qualify for a secured loan whereby collateral is required. It can be in the form of a vehicle, real estate, jewelry, gold, antiques and collectibles, or anything of value. Credit unions, caisses populaires, banks, financial companies, and car dealerships offer different products, including student, auto, home, personal, and other loans. Other types of products include fixed and variable rate, single-payment, installment, and convertible loans. There are also payday lenders that offer short-term solutions with extremely high interest rates. Installment products,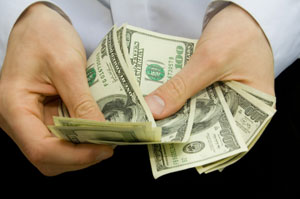 for example, are offered to borrowers who wish to purchase a car, property, or another expensive item, to make home renovations, etc. Another option is to apply for a line of credit which is a type of revolving credit. It is offered to businesses, individuals, and government agencies. This product comes with a maximum balance, and borrowers are allowed to draw on the line up to the available balance. A home equity line of credit is another option. In this case, the home of the applicant is pledged as collateral.
Solutions for Start-ups, Franchises, Companies, and Small Businesses
There are various borrowing solutions for corporations and small companies alike. The main types are secured and unsecured, offered with a variable or fixed interest rate. Depending on their operations, location, and scope of activities, businesses can choose from different solutions, including long-term and short-term, franchise start-up, and business acquisition loans. There are other types such as debt financing, professional, micro, and working capital loans. Start-up financing is offered to newly established businesses that need working capital. A revolving credit check is another option that is offered in the form of open-end credit. Borrowers make payments in installments and within an agreed period. Financial charges apply, but the amount varies based on the initial balance. Banks also offer professional and career development loans to dentists, lawyers, and other professionals who seek further qualification. They are available to individuals who seek to obtain a diploma or undertake further training. Financing is usually offered with a fixed interest rate. The term and amount varies. Some banks offer financing for distance learning courses, and funds are available to full- and part-time students. Students who are enrolled in a two-year program qualify for financing.
Banks also offer business expansion loans to companies that seek to finance renovations and improvements and the purchase of real estate, land, equipment and machinery, plants, premises, etc. Financial institutions also offer financing to small business owners. The funds can be used to purchase supplies, machinery, inventory, fixtures, raw materials, and more. Businesses also borrow to secure working capital and to sign up for self-employment courses. The average amount is between $10,000 and $35,000. The term of repayment is up to 6 years.
A business acquisition loan is another option for companies that seek to acquire an existing business. This is a flexible solution for profitable businesses. Banks require documents such as annual financial statements, profit and loss statements, and others. Businesses owners with a strong credit history are likely candidates. The application process can take one month or longer. Debt financing is also an option for businesses that can pledge some property as collateral.